Dear dinner guests:
I'd like to welcome everyone to the 10th Annual Milwaukee Bucks' White Stiff Hall of Fame induction banquet.  I know for some of you, this may be somewhat shocking and somewhat confusing.  But trust me, it's true – Milwaukee actually does have a professional basketball team.  I actually looked it up on the internet.  But when I couldn't find anything online about this supposed "NBA team," I went to the history books.
These books told me that when David Stern took over as NBA commissioner in 1984, he had to fight the perception that the league was too black for the average white ticket buyer.  Apparently, this news never got to Milwaukee, where the team began importing a murderer's row of immobile Caucasians over the next 25 years.
In fact, things got so bad in Milwaukee, even when they tried to draft a Chinese guy, it turns out he learned how to play basketball by watching the Chinese version of "Space Jam," starring Frank Brickowski in the Michael Jordan role.  When the Bucks made the 5th pick in the draft in 2007, nobody told Bucks GM Larry Harris that "Yi Jianlian" means "Marty Conlon" in Chinese.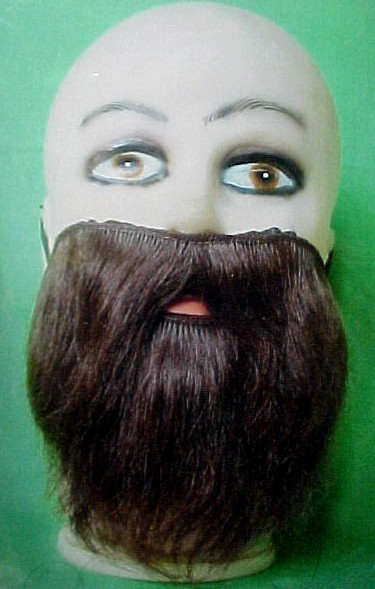 While you're here at the Bucks White Stiff Hall of Fame (BWSHOF), be sure to stop off in the exhibits wing, where you can gaze upon Jack Sikma's home perm kit, as well as Brian Winters' beard.  (He actually shaved it off as part of the "Locks of Love" program to give it to a sick five year old boy that could no longer grow a beard.)  If you're bringing kids, make sure you stop off and get them a replica Joel Pryzbilla tattoo, and pick up a Brad Lohaus "Vanilla Gorilla" stuffed animal as a keepsake.
In the south wing, you'll see an entire wall dedicated to the 1988-'89 Bucks team, which will go down in history as the '27 Yankees of inflexible honkies.  This murderer's row of pasty giants included Paul Mokeski, Jack Sikma, Randy Breuer, Larry Krystkowiak, and new import Fred Roberts.  (Naturally, Roberts was drafted by the Bucks in 1982, but traded to the Spurs before he played a game in Milwaukee.  Coming back home was clearly part of the Creator's blueprint for the universe.)
If you're counting at home, that's 35 feet of Grade A rigor mortis on one roster.  A sight that will never be seen in the NBA again.  The league hasn\'t seen that much stiffness since Shawn Kemp stopped fathering children on road trips.  The last time that many white guys were on the floor of the Bradley Center, the Allman Brothers were playing their farewell show.
(Without question, the highlight of the 1988 season was when a college biology class visited a Bucks game and accidentally removed Randy Breuer's kidney while he was shooting a free throw, mistaking him for a cadaver.)
Sadly, the band broke up the next season, when Mokeski clearly got too big for his britches after winning a slew of prestigious awards: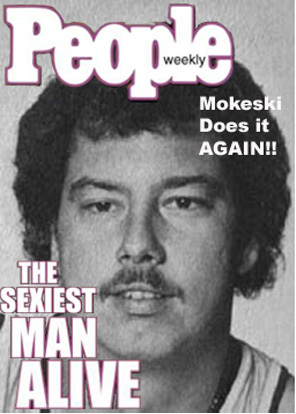 The news hit local tavern owners hardest, as rumor has it Mokeski's drinking prowess was unmatched by any Milwaukee athlete before or since.  However, his mustache retains the second spot behind Rollie Fingers epic cookie duster.
(SIDE NOTE: If the 2009 Bucks were to somehow honor the 20 year anniversary of this unprecedented team with a halftime ceremony, I vow to buy season tickets.  The offer is on the table, boys.)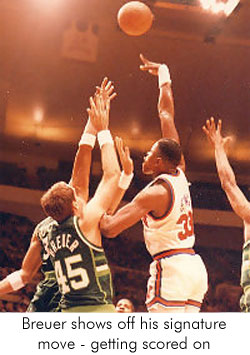 Yet despite Mokeski's emotional departure, the '89-'90 season saw the seminal moment in White Bucks history.   Milwaukee fans were treated to the sight of bald 35 year-old assistant coach Mike Dunleavy, who had been retired from the NBA for five years, suiting up for five games and jacking up three pointers as if the mob had given him a week to live.  In 43 minutes of playing time, Dunleavy got off 9 three pointers, making two of them.
In the next two seasons, future BWSHOF inductees Brad Lohaus, Frank Brickowski, and Danny Schayes joined the team.  (In case you're counting, the Polish former Bucks include Brickowski, Mokeski, Mike Gminski, Mike Peplowski.  I dare you to find me another NBA team with four guys whose names end with "ski" in their history books.  In fairness, Gminski and Peplowski each played less than 10 games apiece as Bucks, but it was because they were both corpses at the time. )
This isn't to say that every white guy that's ever played for the Bucks is a stiff.  The Original Buck, Jon McGlocklin, wasn't a stiff as a player.  (He is as an announcer.)  However, the highlight of his career remains the time Lew Alcindor allowed Jonny Mac to carry his bags to the airport for him.
In fact, the original stiff, and first inductee into the BWSOF, is Len Chappell, who somehow managed to play for 10 teams in his 9 years in the NBA and ABA.  Actually, some of the stiffs were good players at some point.  Jack Sikma made seven All-Star games prior to coming to Milwaukee.  He made zero with the Bucks.  At the time he was drafted, Keith Van Horn seemed a reasonable alternative to Tim Duncan – and averaged nearly 20 points and 10 rebounds over his first five seasons.  By the time he got to the Bucks in season eight, he was only slightly less mobile than the Fonzie statue.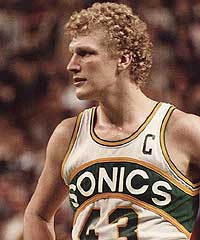 And even when the Bucks manage to draft a non-stiff, they manage to screw it up.  Remember drafting Dirk Nowitzki and trading him on draft day for donut enthusiast Tractor Traylor?  (Be sure to stay after tonight's induction ceremony, where there will be a presentation entitled "Foreigners: Should We Consider Them White?"  If so, we have to have a separate ceremony to retroactively induct Jiri Welsch, Zaza Pachulia and Toni Kukoc. Andrew Bogut gets a free pass for now, pending how his back heals.)
So thanks everyone for coming to tonight's gala.  With the selection of Joe Alexander last year, the Bucks have made an ongoing commitment to keeping the tradition of terrible white players alive.  (Special recognition goes to Alexander for winning the NBA\'s "Stiffest Rookie of the Year" award, narrowly edging out the Nets' Brook Lopez.)  As long as there's a team in Milwaukee, marginal college Caucasian players can continue to pursue their dream of one day playing in the NBA.  (Don't give up, Brian Butch!)
Finally, be sure to pull out those checkbooks and give generously to our latest charity – we're raising money so the Bucks can finally correct one of the greatest injustices in NBA history: the fact that Greg Ostertag was never able to wear a Bucks uniform.  With just the cost of 18 cups of coffee per day, we can make this dream a reality.  Just hand your check to our honorary treasurer, Joe Wolf.
Good night.  And drive home safely.