A few weeks back, the Wisconsin Historical Society held their "Odd Wisconsin" exhibit, where they lay out various interesting Wisconsin historical artifacts for public inspection.  The coolest thing there was a hand-written speech by Abe Lincoln that he delivered in Milwaukee in 1859, although I'm not sure how that counted as "odd."  It was mostly just awesome.
I chuckled at this 1912 anti-women's suffrage poster, which claimed that allowing women to cast ballots would be doubling the "irresponsible vote."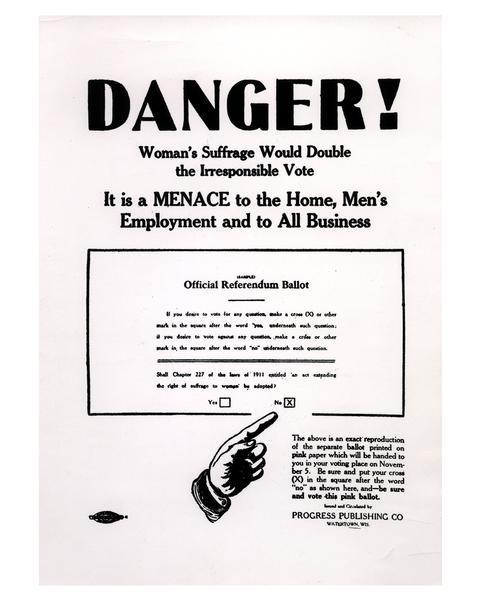 There was also an anti-suffrage poster (which I can't find in the online collection) that depicted a woman juggling a baby, a frying pan, a broom, and a ballot.  The implication was that we can't expect women to be able to juggle all of those responsibilities and still be expected to vote.  Just crazy.