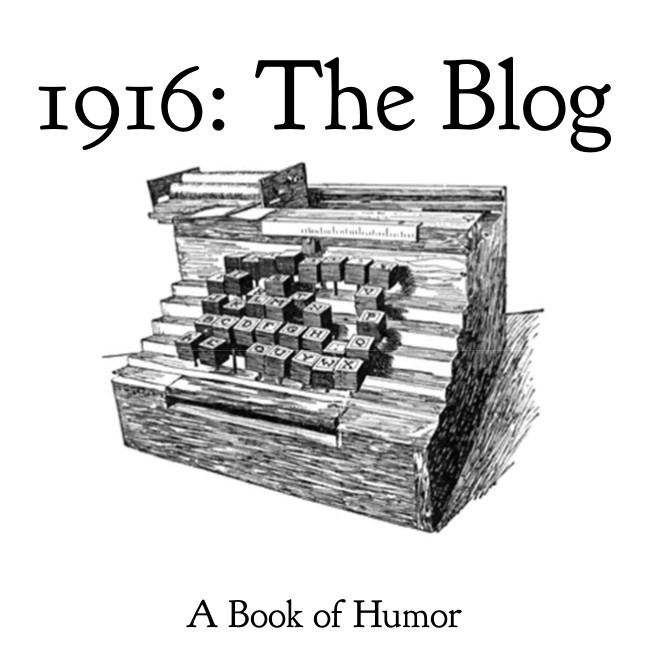 What if the internet existed a century ago?
It is a simple question with an entertaining answer, as explored by Christian Schneider's new book "1916: The Blog." In this lively mix of fact and fiction, Schneider tells the story of his great-grandfather Sebastian, a low-level newspaper typist who in 1916 comes into possession of a futuristic connectivity machine. The typewriter-like device sends written telegraph-style messages to other users through telephone lines, allowing the other users of this secret, experimental technology to read and comment on Sebastian's musings.
"1916: The Blog" is a knowing satire of the modern internet culture, as Sebastian runs into early-20th Century scams, snake oil salesmen, dating sites, trolls, and conspiracy theorists. The story mixes extensively researched true events from the year 1916 with a fictional narrative documenting the experiences of a low-level newspaper worker in the American Midwest.
The book is written in weekly installments, as if Sebastian were blogging as real-world events unfolded. During the year, Sebastian offers his thoughts on the 1916 presidential race, the United States' impending entry into World War I, America's manhunt to find Mexican outlaw Pancho Villa, and the soon-to-be imposition of Prohibition – all without the benefit of a long-term historical perspective. In this sense, he is offering hyperbolic, real-time opinions without complete information, a characteristic that frequently fails to elude today's modern bloggers.
But most of all, "1916: The Blog" is a funny look at how we have all both changed and stayed the same over the past century. Briskly written with airy language, it offers sharp insights into what promise the internet still holds, and serves as a cautionary tale as to how the gift of interconnectedness is bound to go horribly wrong when real human beings get involved. Human nature will always be human nature, whether it's 2016 or 1916.